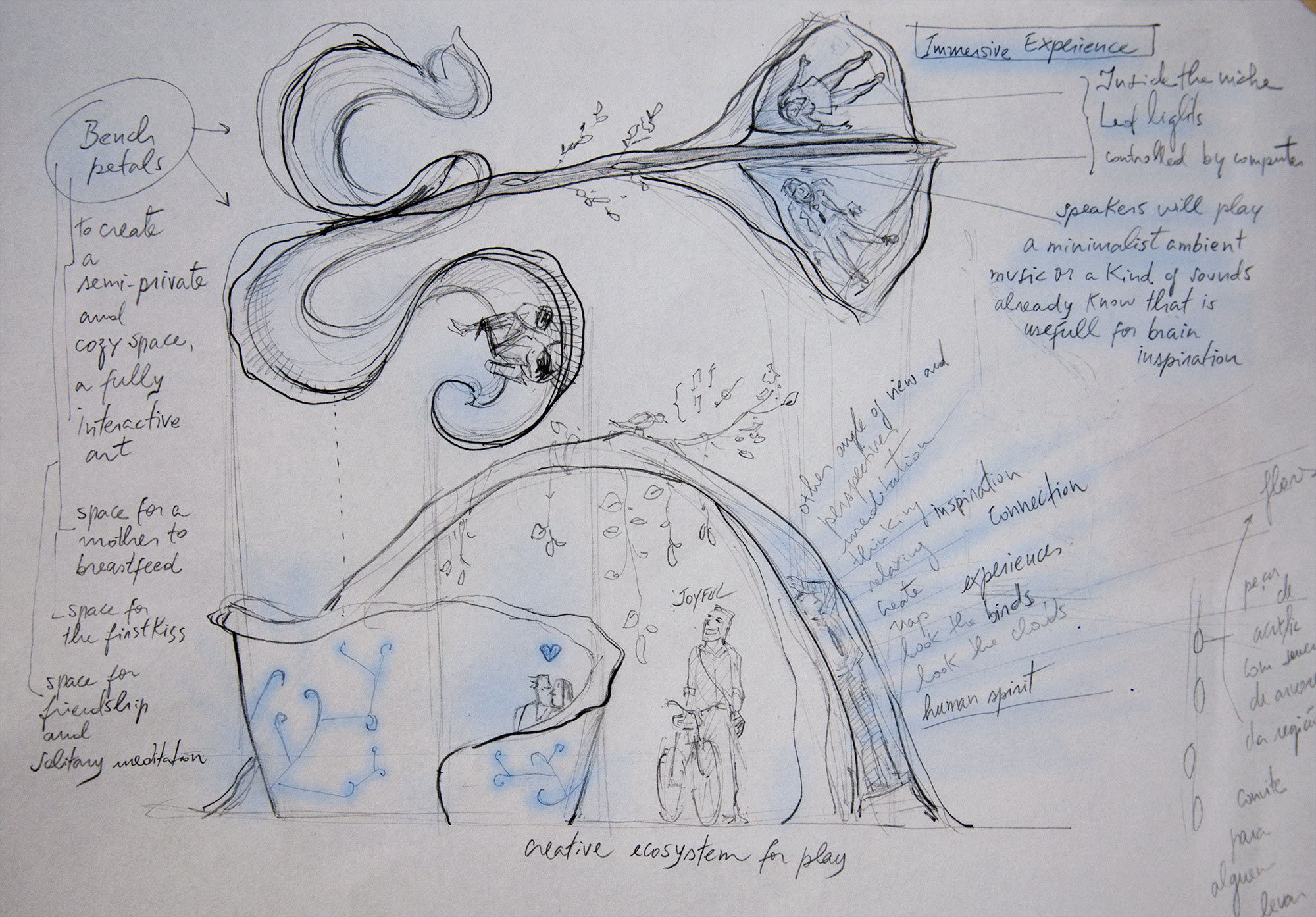 Rose
Sculpture - furniture, a petals bench for couples in love, or a place for the first kiss.
A rose for a couple in love, an invitation to warmth and delicacy.
And maybe place for the first kiss. The petals will involve the couples like a magical mantle: the eternal rose of the poets. Also, the rose that warns of inexorable time, destiny. A rose for everyone. For those who want to be a poet, for those who want to love. Our planet is our ship. The ship that threatens to sink. Let's celebrate art and poetry and remember the fragility of our lives. Let's remember the need to take care of. Romantic rose making an invitation to art, memory and reflection.
"I tell you that the rose is eternal,
and that only its appearances may change"
Jorge Luis Borges